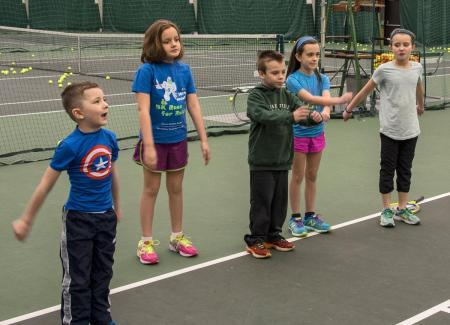 2021 Current Junior Classes (revised 4/13/21)
Classes are 1 hour lessons. (Ages 5 - 13)
Parent and Tot Classes are paused till Fall of 2021.

Please contact Coach Diane with any questions at selkedia@msu.edu

The MSU Tennis Center can offer singles and doubles play.
Adult and junior group lessons are offered.
Masks are worn inside and outside the building and on the court.

Contact our Professional staff to sign-up for a group lesson at 517-355-2209.
 
Questions, contact Diane Selke at selkedia@msu.edu