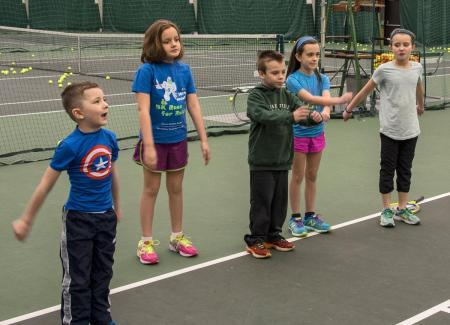 Summer Tennis Classes begin June 14
Classes are now 1 hour and weekly sign is required.
To register for classes for Juniors ages 5-13, please contact our Professional staff at 517-355-2209.
Parent and Tot Classes are paused until fall 2021.
Tiny Spartans, ages 5-6, will begin August 2021.

Mini-Spartans, ages 7-8; Mega Spartans, ages 9-10;
Compete 1 and 2, ages 11-13 will begin June 14.
Sign-up is required for all classes.