Home Page
MSU Tennis Center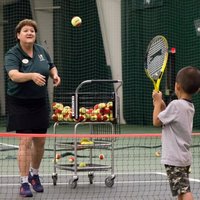 Join Us For Cardio Tennis!
Classes are Mondays, 6-7 p.m., Wednesdays, 7-8 p.m., and Sundays, 11:30 a.m.-12:30 p.m.
Cardio Lite offered Mondays, 8-9 p.m. and Tuesdays, noon-1 p.m.
Click here to view our adult fall classes, and here for available kids and junior classes!

Call 517-355-2209 to register.

The MSU Tennis Center is also accepting singles and doubles court reservations, and instructional classes and drill sessions have returned to one-hour time blocks. Please contact Coach Diane or Coach Pat or call 517-355-2209 for details or to register for a small group class. 
Ball machine rental is now available for $6 an hour in addition to your court time. We are also available for racket repair.
The Professionals are Coming!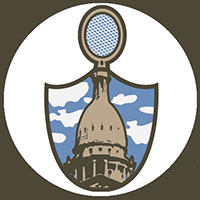 The MSU Tennis Center is once again proud to be the host site for the 2022 Capital City Tennis Classic! The tournament begins Sunday, Nov. 13, and the final will be played on Sunday, Nov. 20, at noon. The 2022 Classic will feature local talent and some of the best players in college tennis as well as rising stars on the pro circuit. 
Qualifying rounds begin Sunday, Nov. 13, with main draw matches scheduled to begin Tuesday, Nov. 15.  
A free tennis clinic is also available from 3 to 4:30 p.m. on Sunday, Nov. 13! There will be an adult clinic as well as a kid's clinic (ages 9-18) at 3 p.m.
To register for the clinic and view the event schedule, go to www.capitalcitytennisclassic.com
Admission is $5 per day. We are also accepting nonperishable donations for the Greater Lansing Food Bank. A donation will also get you into the event for free!