Visit our Spartan Spirit Shop and find the best in Spartan tennis apparel. Sweatshirts, socks, water jugs, tennis balls, hats, short-sleeved, and long-sleeved T-shirts are just a few of the items you'll find in our Pro Shop. Gift certificates are also available.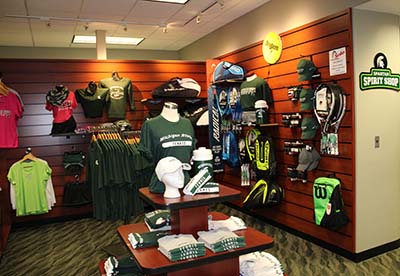 Sign-up with your email for SPECIALS from all the Spartan Spirit Shops. Call 517-355-2209 or stop by the MSU Tennis Center.
STRINGS AND GRIPS
Our racquet re-stringing and re-gripping services come at different price points based on your preferred string and grip type. Expect a turnaround time of 48 - 72 hours for either service.