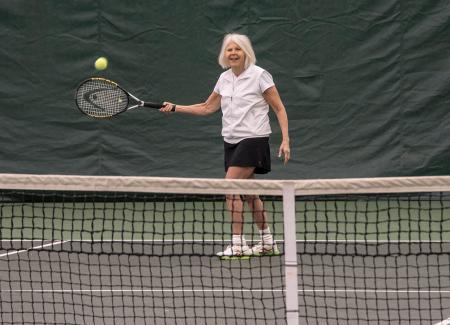 Adult Classes 
Current 2021 Adult Classes
Classes are now 1 hour lessons.
Please contact Coach Diane for dates and times or any questions at selkedia@msu.edu


The MSU Tennis Center can offer singles and doubles play.
Masks are worn inside and outside the building and on the court.
Coming Soon:
Cardio Tennis, Cardio Lite, Mixers, Play with the Pro and Drill and Play
Contact our Professional staff to reserve a court or join a group lesson, at 517-355-2209.