How to Register
Advanced registration is required for any classes or special events.
Contact the MSU Tennis Center at 517-355-2209.
Wait Lists are available if a class is FULL. 
Limited spaces available.
Currently, classes are 3 week sessions.
Hour classes - $60
Parent & Tot     - $30
Tiny Spartans - 45 min. - $45

Weekly Drop In Class:
Hour classes - $22
Parent & Tot  -  $11
Tiny Spartans - 45 min.  - $16.50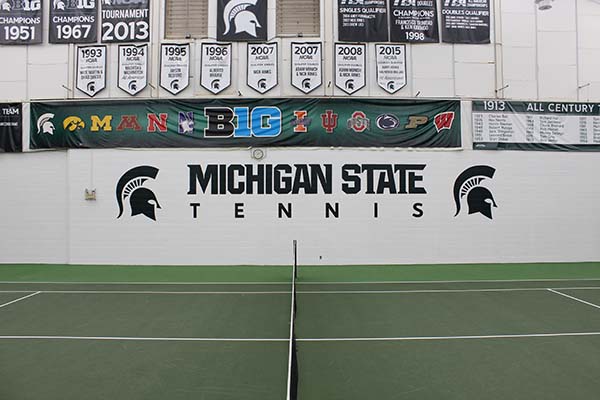 Private and semi-private lessons are available.
Contact Heather Mactaggart to arrange your private or
small group lesson or call 517-355-2209.
 
Class Survey
We are interested in your opinion! Please take the time to give us feedback on our class(s) by taking our CLASS SURVEY. Thank you in advance!
Shoes on the Courts
To preserve the quality of our court surface, everyone is required to wear proper court shoes. Running shoes and black-soled shoes are not permitted on the courts. We appreciate your cooperation. 
Find Out More About Offered Classes